Essen is nigh! There may not be a heap of top releases in October, as a result, but there should be a glut of great new titles available up to Christmas. Let's see what the gang are looking forward to:
October 2019
Sam
Game: Clank! Legacy: Acquisitions Incorporated
I could pick any one of four or five games for October – one of which I picked last month (Dune was delayed to October due to customs and supply issues) – but as I'm the chief author of this article that means I get first dibs and even if it didn't say so at the top of this article there'd be no prizes for guessing what it would be!
The buzz around this game is building to a mighty crescendo – Tom Vasel of the Dice Tower has claimed it's the best legacy experience he's had to date, and that from a guy who has played every single big hitter since Risk Legacy first released!
The promise is of a Charterstone-esque experience where the board, rulebook and presumably characters will change with each successive playthrough. After the main story is completed you should have your own unique replayable version of Clank! Acquisitions Incorporated (with which you can then use the Upper Management Pack releaesed at UKGE) to enjoy for all time! And in my case it likely will mean that.
Word of warning – it is pricey, but given the amount of times I've played regular Clank so far, this still represents great value for money if I get even half way through that play count.
Preorder Clank! Legacy: Acquisitions Incorporated from Meeples' Corner for £73.95
Find out more on BoardGameGeek.
Joel
Game: Clank! Legacy: Acquisitions Incorporated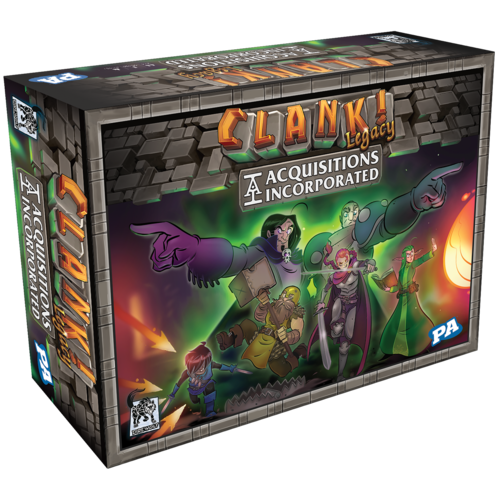 Let's beat around the bush, it was going to come down to who would be the first the press the preorder button. I believe all of us were hovering over it, waiting for Christoph to upload it
Bill
Game: Deep Blue
I'm looking forward to another Clank but the legacy element of the game doesn't excite me as much as the original. I am excited, though, about the new game from Days of Wonder, Deep Blue.
Preorder Deep Blue from Meeples' Corner for £33.95.