So last month was GenCon and next month is Essen – so September through to Christmas should see a heap of great titles released. What takes the team's fancy for September:
Sam
Dune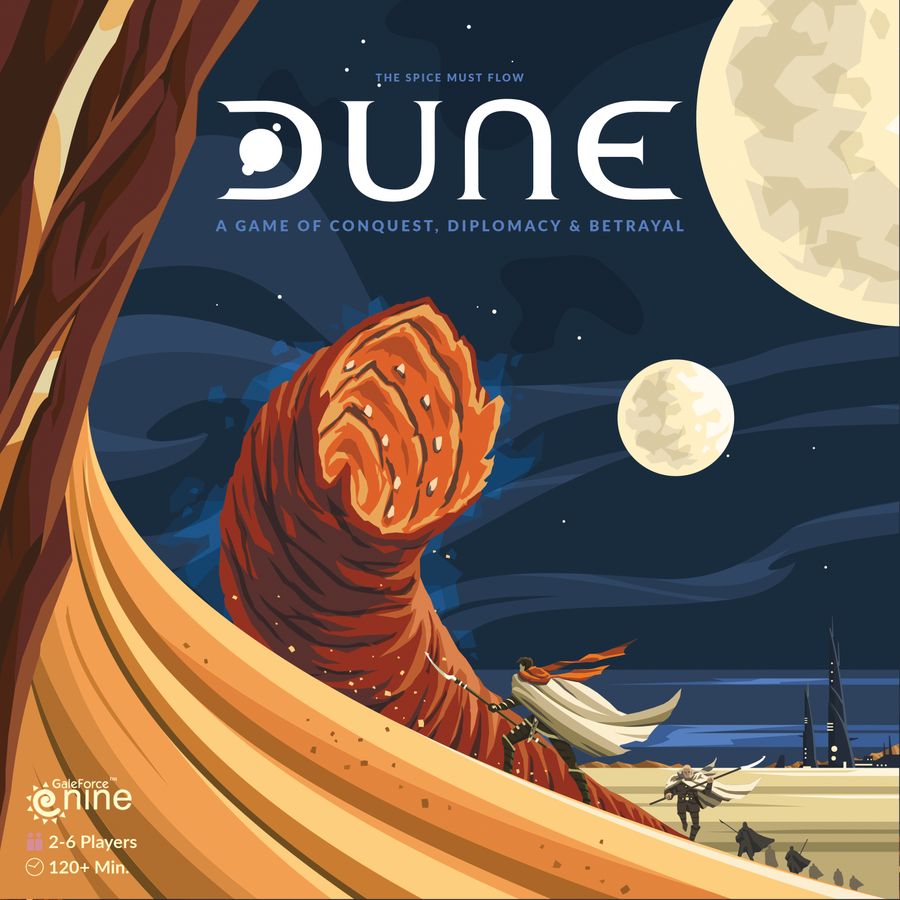 Publisher: Gale Force Nine
Designers: Bill Eberle, Jack Kittredge, Peter Olotka
As if there can be any other choice! The return of a legend, Dune has been a 'Grail Game' for a number of players for a lot of years – the publishing rights are famously awkward to get hold of, but with the shooting of a new film version of the much-loved sci-fi epic coming next year, GaleForce9 have managed to grab the publishing rights for all games based on the Frank Herbert classic. First up, a reprint of the Avalon Hill original Dune from the 70s. Designed by the team that brought you Cosmic Encounter, this is a bit of a magnum opus from them. A war-style game of area control, it sees six different factions fighting it out for control of Arrakis and its expensive worm-poo, the Spice Melange.
Gale Force Nine has also taken the clever decision to use the incredibly popular fan-art version from illustrator Ilya Baranovsky… and releasing the game with an incredible price point!
More information on BoardGameGeek.
Preorder at Meeples' Corner now for £31.50.
Joel
Die Hard: The Nakatomi Heist Board Game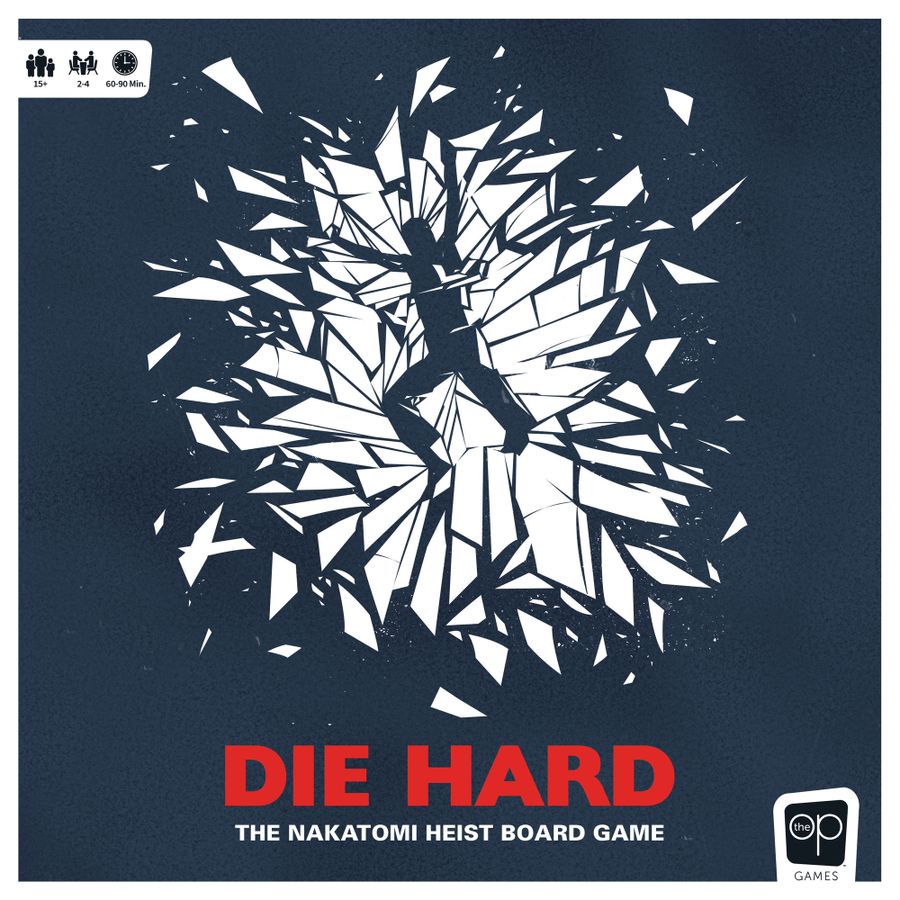 Publisher: The OP
Designers: Sean Fletcher, Patrick Marino.
Because Bill stole my choice for this month… Only kidding…
This is going to the best Chrismas Board Game ever! Who doesn't like Die Hard and a bit of Bruce Willis running around a tower block shotting bad guys and shout out one liners that fans will recite time and time again! and now you can play a game where one person is running a tower, shotting bad guys and reading out cards with the one lines on them. while the other players are the bad guy trying to break into the vault and not get shot by a shoeless cop. From what I have seen, it like a good 1 vs all game and the card-playing mechanics give you the true feel of the film.
More information on BoardGameGeek.
Preorder at Meeples' Corner now for £34.95.
Bill
Clank! Expeditions: Temple of the Ape Lords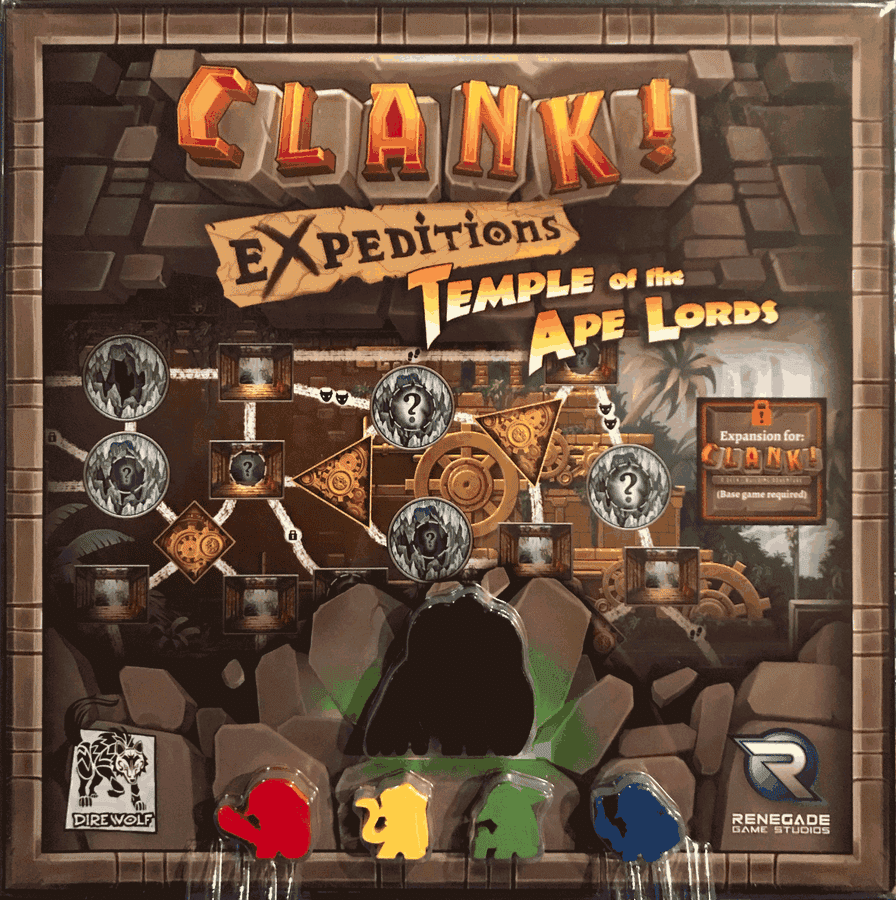 Publisher: Renegade Game Studios
Designer: Tim McKnight
I'm torn between this and Dune and given that Sam has already pronounced his love for the game adaptation of Frank Herbert's classic novel, I look forward to playing his copy.
A new expansion of Clank!, however, is a guaranteed purchase for me. I've loved every release so far and I can't imagine why this one should be any different. The joy of Clank!, aside from being a fantastic game, is the number of opportunities it gets to be played. Everyone* loves it. Whether I'm playing with my son on a lazy afternoon, with friends on a drunken evening or at a more serious gaming get-together, it's always a popular choice. And this means ploughing more and more money into the theme doesn't seem so painful.
*There's always one who just doesn't get it.
Price: £16.50
More information on BoardGameGeek.
Preorder from Meeples' Corner now for £16.50.
Jon
Tonari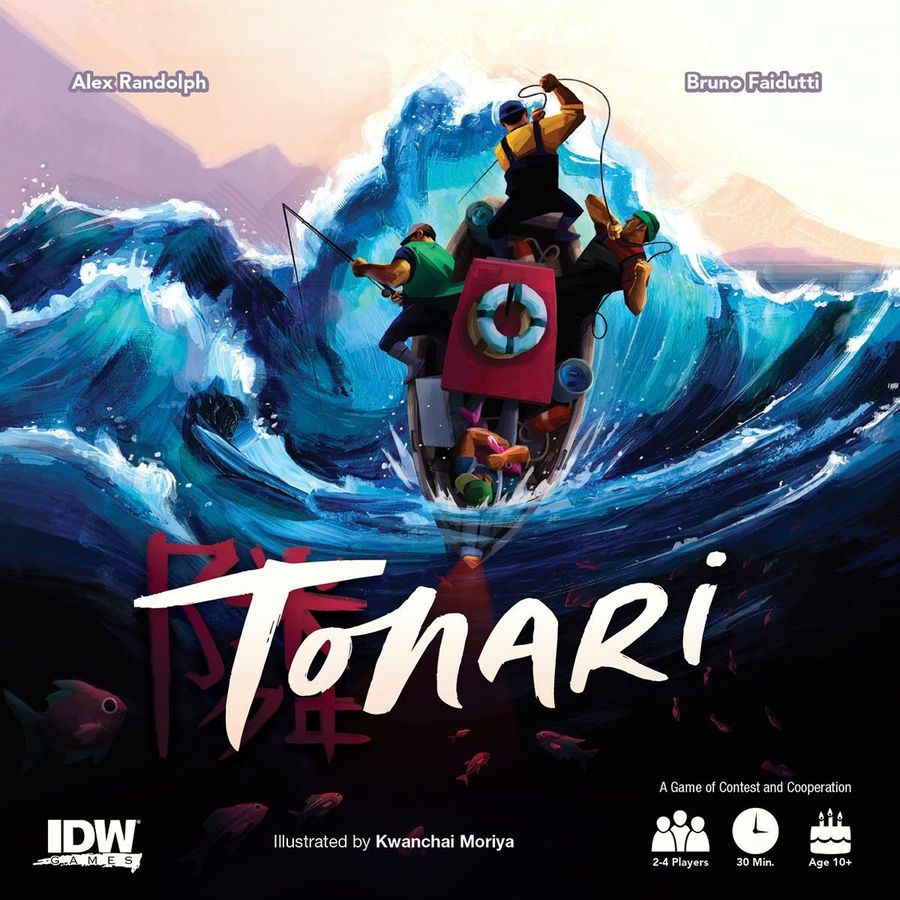 Publisher: IDW Games
Designers: Bruno Faidutti, Alex Randolph
There are some tidy looking releases this month, Dune and the Temple of the Ape Lords expansion for Clank! pop out, but I'm liking the look of Tonari on this month's Pre-orders.
Tonari is a fishing game, the premise is that following a terrible storm, your island of Kuchinoshima's fishing fleet has been devastated and 2-4 fishermen must go out on the only remaining fishing dinghy to bring in the day's catch. Move the dinghy around the board to spaces that contain some fine looking & sturdy plastic fish tokens to pick up a variety of fish that score points in different combinations. At the end of the day, the player with the best catch wins.
With 3 or 4 players, each player's score is added to the player to their right's, so strategic choices need to benefit fellow fishermen and skill tokens add in some variety.
It's essentially a re-theming (with some new gameplay elements bolted on) of the 80's game Veleno, who's designer the game credits.
As a parent who enjoys gaming with the weans (editor: Scotch for children) this game certainly appeals to me: bright, not overly simple and heaps of replay-ability. For the kids, this should be a little gem that I'm sure they will love, and at a good price. The only downside is that max player count is 4, meaning the extended family cannot partake, but I can set the kids up and let them play. Winner for me if it means they are out of the clutches of technology.
More information on BoardGameGeek.
Preorder from Meeples' Corner now for £23.50.